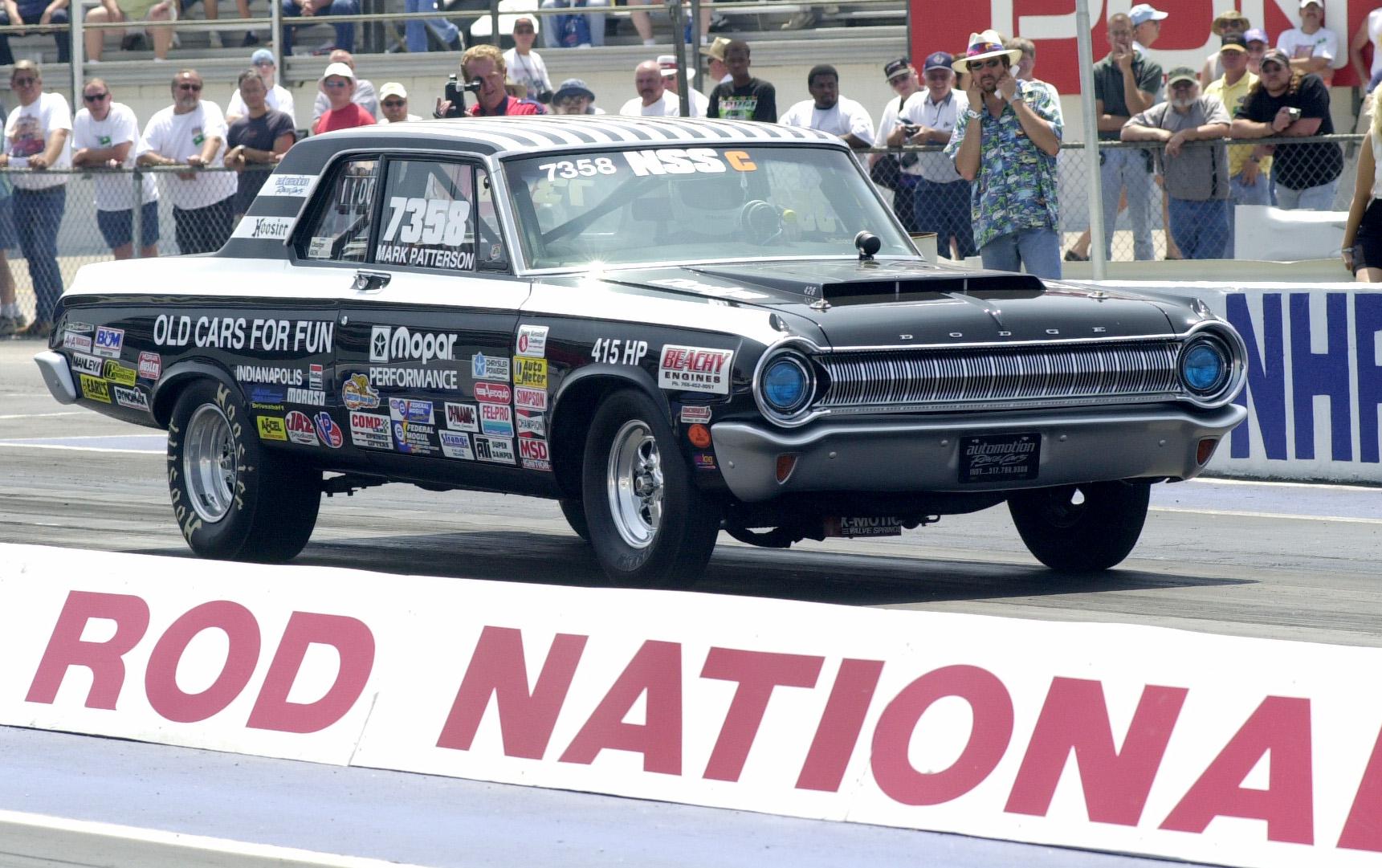 Old Cars For Fun - a 1964 Dodge 330 with a 440 Max Wedge Engine, a 727 transmission. The car weighs 3,570 lbs. It is owned and driven by Mark Patterson out of Fountaintown, IN. Best E.T. is 11.12 at 120 MPH.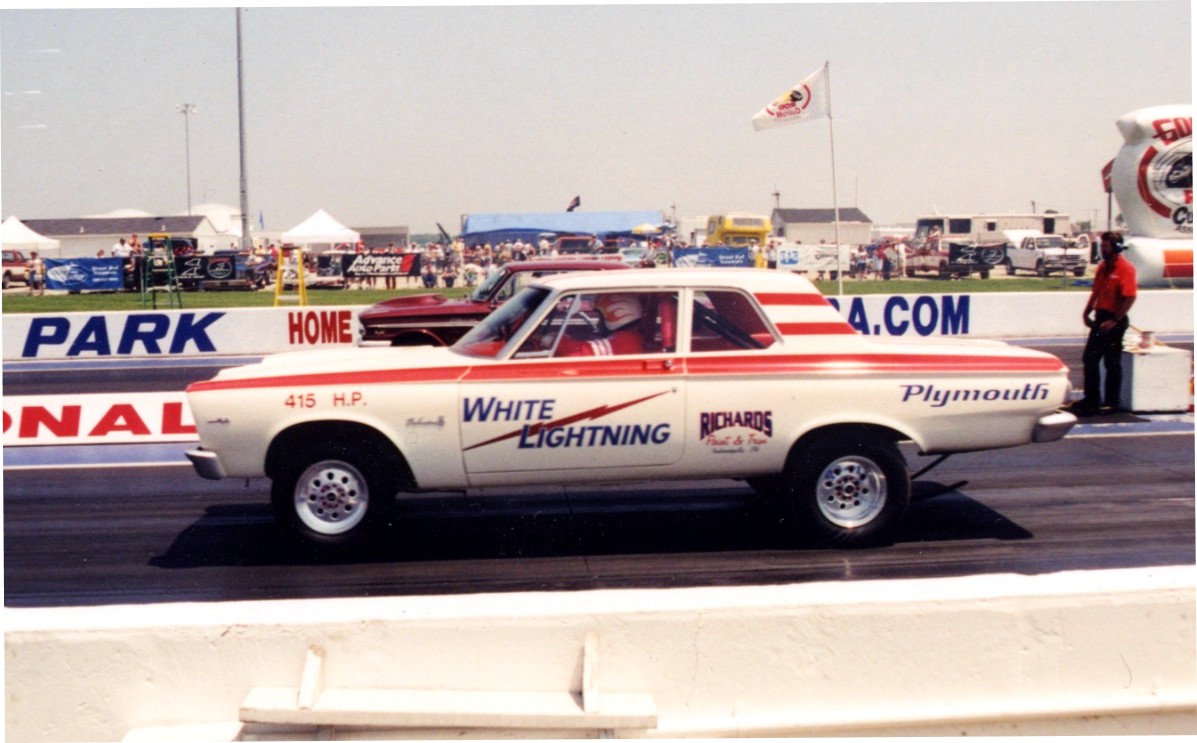 Dave Richards is from Indianapolis,In and is the owner/driver of the 1965
Plymouth named "White Lightning" powered by a 426 Max Wedge engine
with an automatic transmission.